Email Newsletter
(L-R: Before, first design, latest design.) Redesigned and maintained a weekly newsletter covering upcoming events, comics, and item feature for 4 franchise locations. Redesign increased readership by 100%, to 32% above industry standard.
T-shirt Design
Prompted to present 3 shirt designs for selection. All three designs approved for production.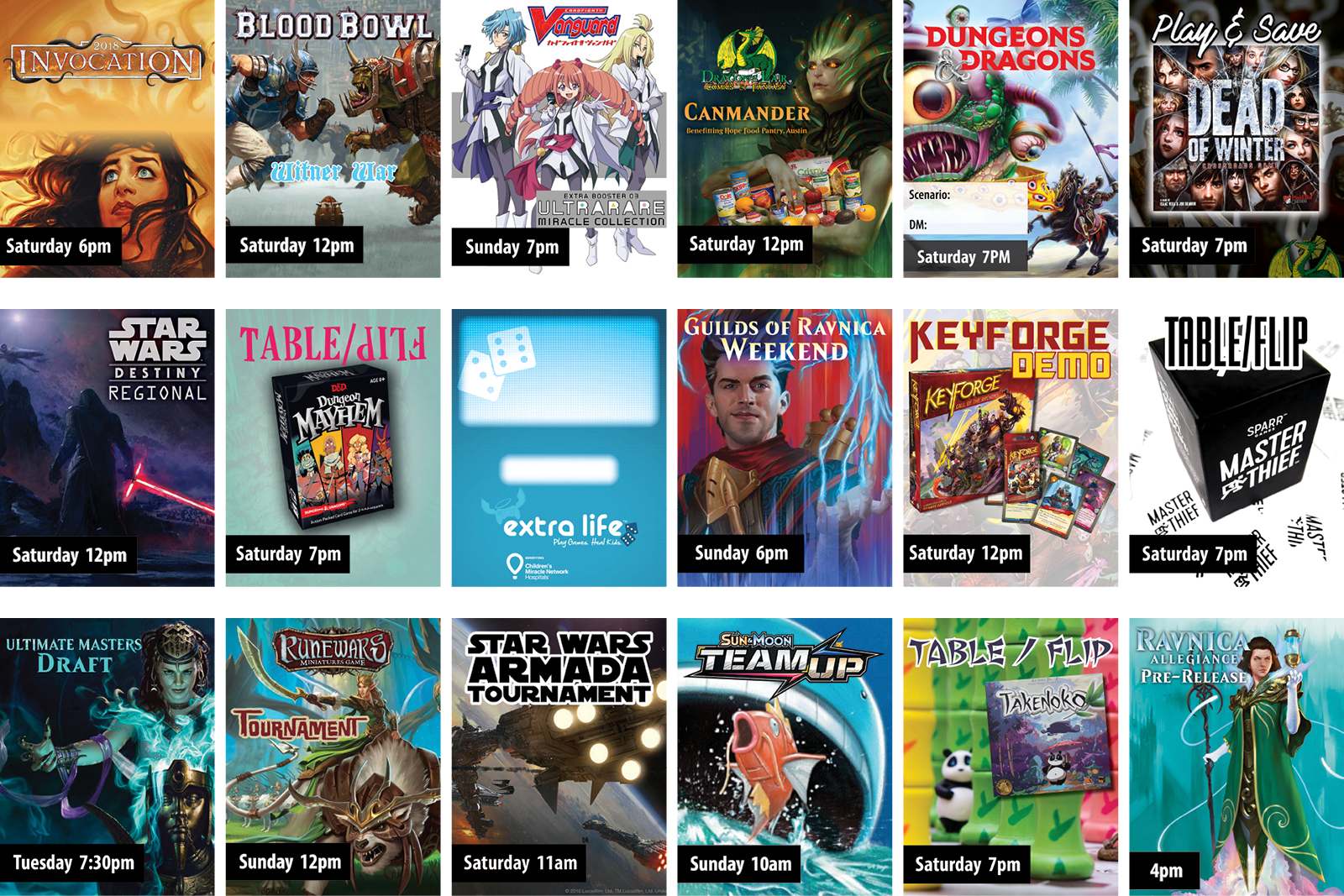 Table Signs
8.5x11" table reservations signs for events, matching to online and poster design for visual consistency.
Posters & Online Banners
Poster designs used for in-store event promotion and online event signage. Visually matched to event signs for customer recognition.
Retail Floor Layout
Measured and created 2D floor layout for retail planning and fire safety measurements.