Product Photography
Provided in-house photography and lighting set up. (Old branding items.)
Rebrand Party Invite
Photos taken on-site at Spider House. Postcard photos collaged in Photoshop with type layout in InDesign, and printed locally for direct marketing mailer.
Tasting Room Hours
Vinyl signage for business window.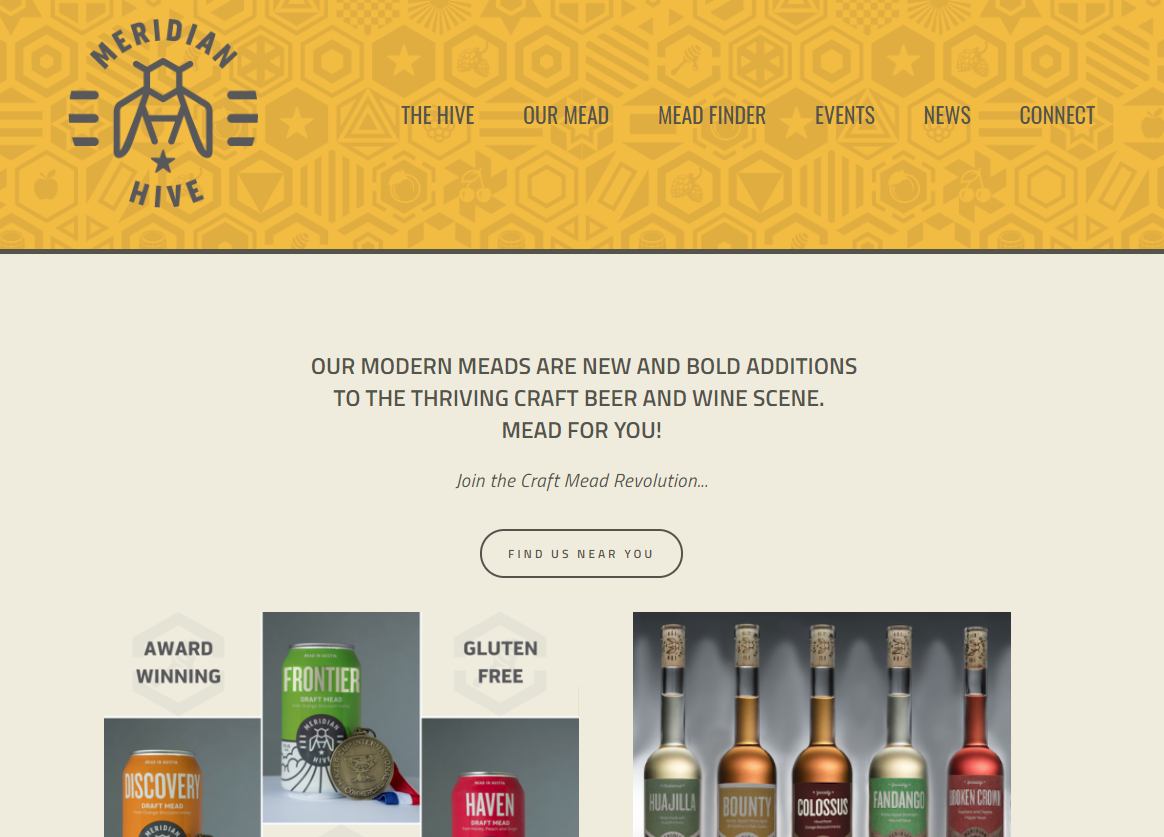 New Website
Worked within contracted design company's new logo and design standards to select a CMS and build a user-friendly website for business owners to update and maintain.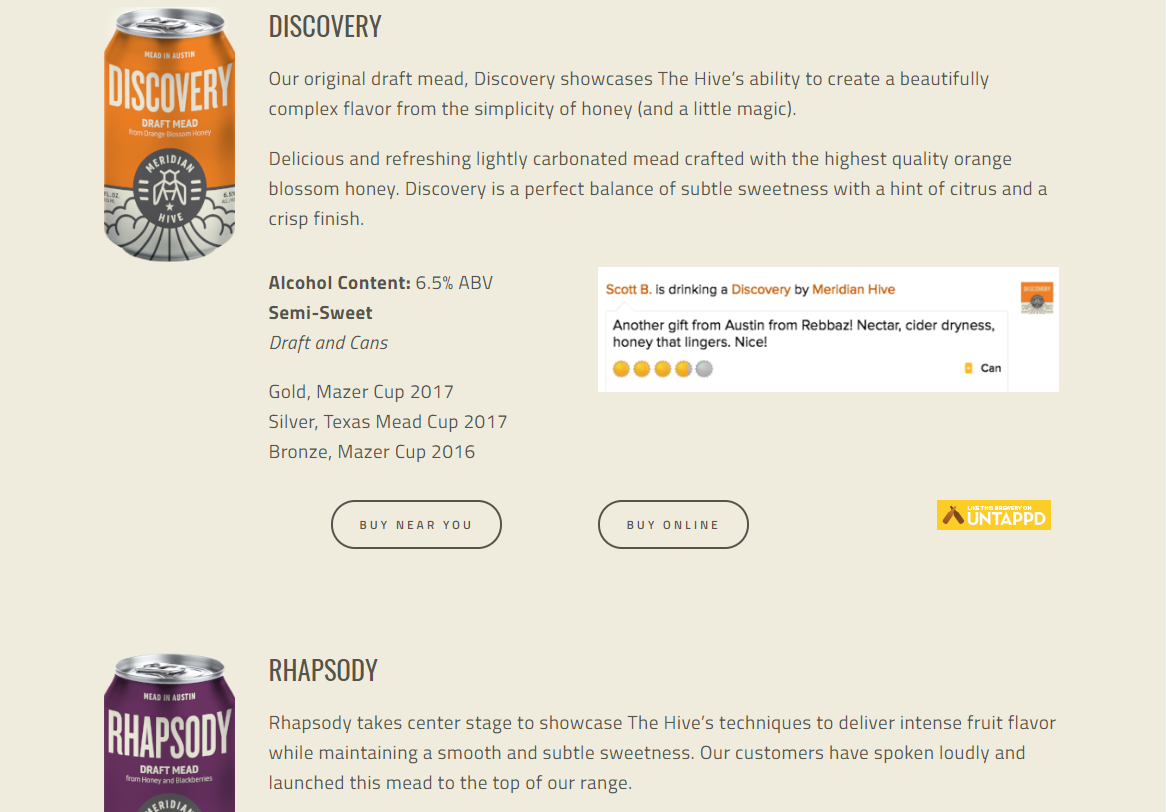 Product Mock-Ups & Website Layout
Used the new branding images to create can mock-ups to visualize the new packaging, and use for product descriptions on the website. Created the website layout for readability, avenues for purchase, to rate, and share on social media.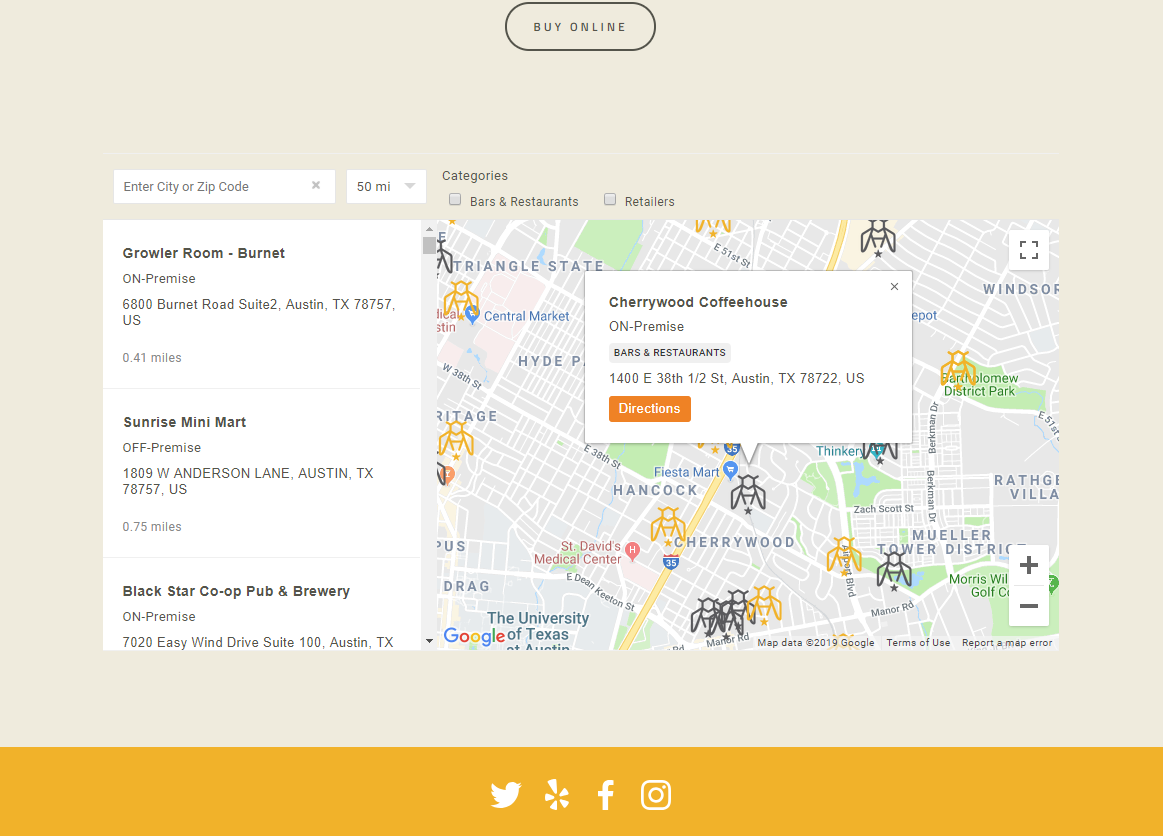 Location Finder
Built a custom-coded location-finder map with custom pin-points and labels for on-premise/off-premise sales locations.
Magazine Ad Design
Shot with a Canon DSLR and designed in Adobe InDesign.
Tasting Room Chalkboard
Designed in Adobe InDesign, projected, and drawn by hand on a ~12x24ft board.
Branded Merchandise
Used new branding imagery to create stickers, coozies, and t-shirts.
Indoor/Outdoor Vinyl Sign Design
For use in the tasting room, local farmers markets, and travelling appearances; conferences, competitions, etc.
Branded Glassware
Priced and selected vendor, and designed branded glassware.
Event Flyer
Flyer for a regularly hosted event, designed in Adobe InDesign.