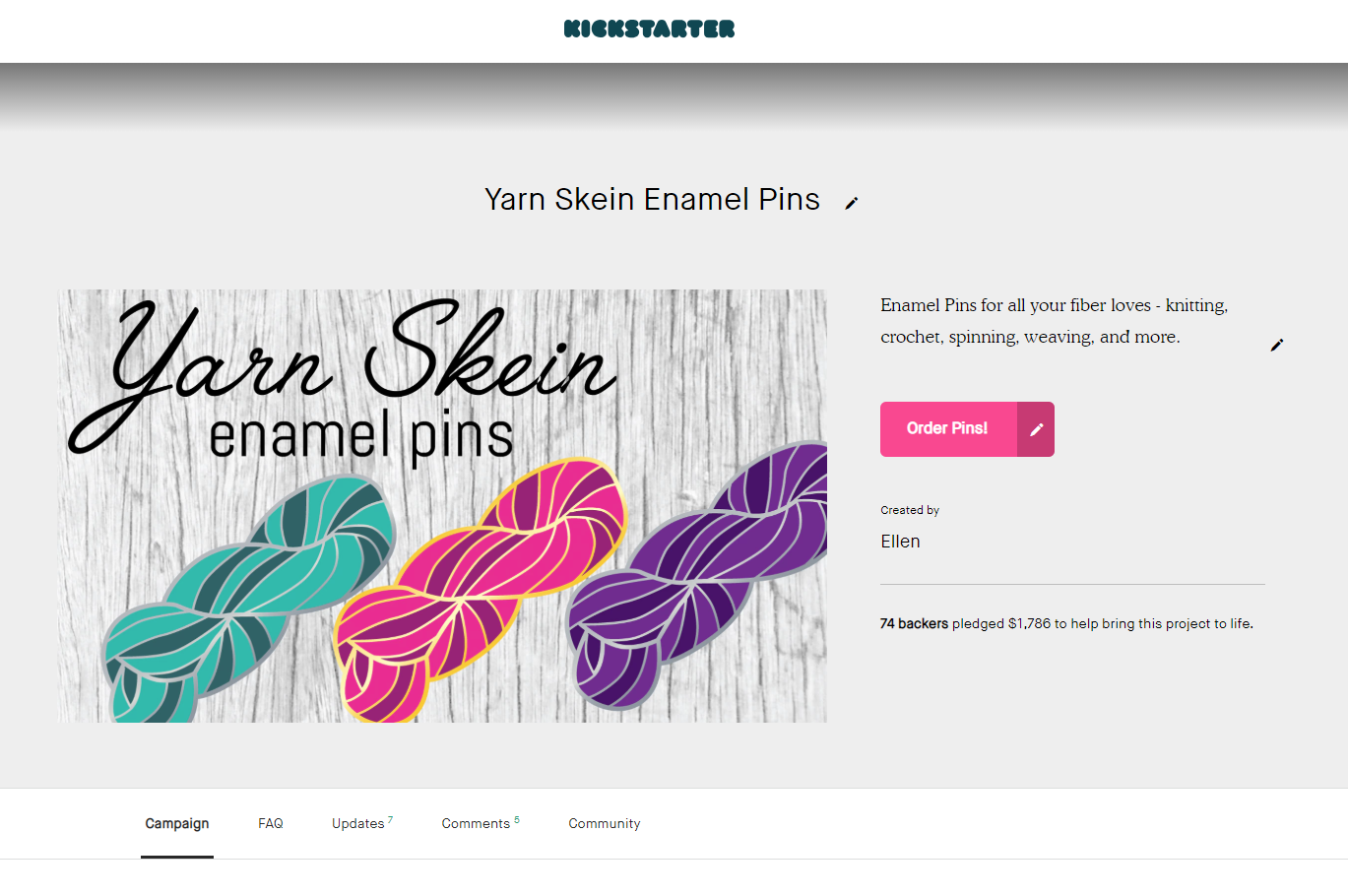 Kickstarter
Fully funded enamel pin design project!
Instagram
Instagram used as the primary source of marketing and advertising, along with ad placement at ravelry.com, a fiber arts community website and forum.
Website Design
Online shop design using Squarespace, landing page pulling from Instagram feed for user recognition.
Website Shop
Shopping page using the same images and color palette from advertising channels for a clean look throughout.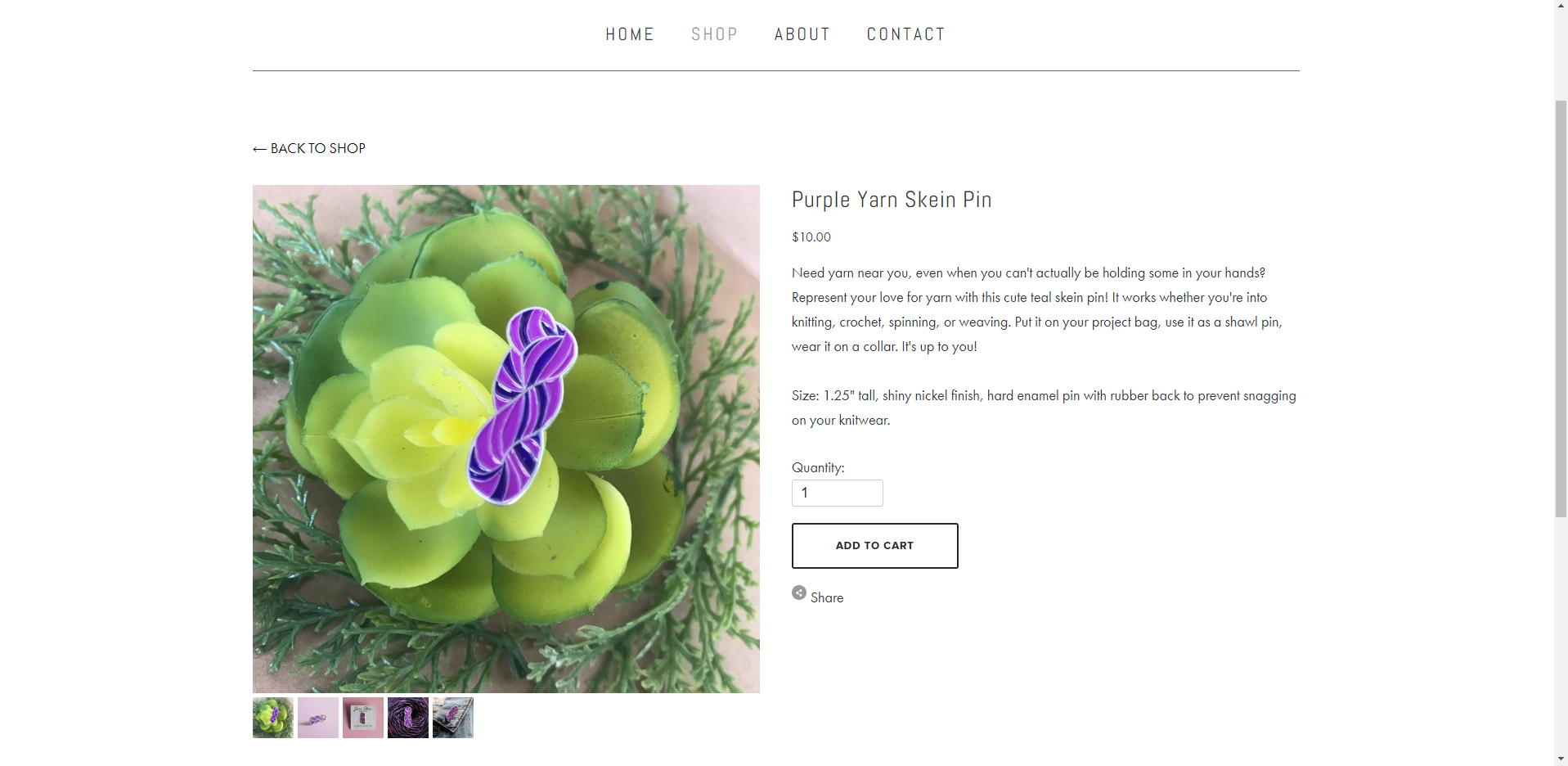 Item Page
Item page with additional product photography for sense of scale and function.